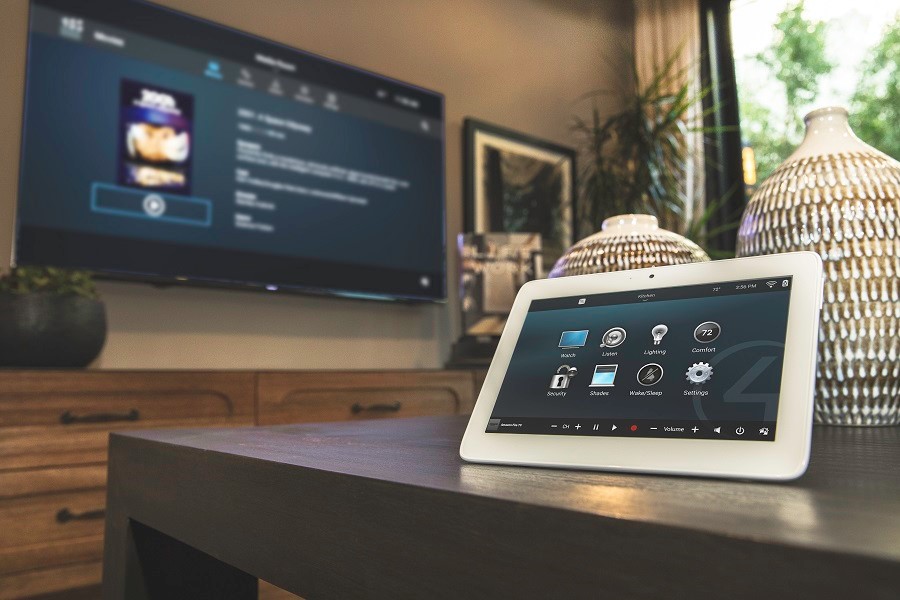 To say technology is not a huge part of our lives would be a great understatement. We use technology in our workplace, our homes, and our daily lives.
Keeping your home up-to-date with the latest technology will greatly improve your home's value and make it much more appealing to buyers.
There are plenty of different innovative ways to bring your home into the future, some of which are very affordable and simple to install.
These top innovations will bring your home into the future without breaking the bank:
Control4 System
While this one is on the pricier side, it literally does it all!
A Control4 System manages your heating, security, lighting, televisions, sound systems, and much more, all with the click of a button! Additionally, you can sync this system to your phone, so you will have control of everything in your home, even when you're away!
Frame TV
The new Samsung Frame TV is perfect for disguising your television as artwork.
You have the option of choosing from thousands of artists, including portraits from Van Gogh to artists featured by Saatchi Art
Portraits can be changed easily depending on the season, your décor, or even your mood.
Sophisticated Lighting
Smart light switches are a great place to start. They have advanced control options on the switches themselves but can also be controlled from your phone.
They can be scheduled to go on and off at specific times and you can even turn them off remotely from your phone if you realize you may have left the kitchen light on while you're out shopping!
We suggest swapping the older trims on recessed ceiling lights to smaller gimbal LED lights. These new lights create a beautiful gallery feel throughout the home, highlighting details in a softer way.
There are also options to change the colour of the lighting with some brands, which is perfect for movie nights or creating a relaxing ambiance.
Bifold Doors and Windows
Your yard is an extension of your home and should be utilized as such, especially with the warmer months upon us.
What was once a wall is now a door or window that leads into your extended living space will give the feeling of more space, as well provide exceptional natural light into your home.
Filtration Systems
Installing systems that will improve your health are a benefit to everyone in your home and any potential future buyers.
Air purifiers are extremely popular, especially for those who struggle with allergens, pet dander, or dust.
They will come in especially handy in the late summer months when there tends to be more forest fires in the area and the air becomes extremely smokey.
Water filtration systems are also very popular and a great way to ensure lead has been removed from your drinking water.
Yes, we know that here on the island we have some of the best drinking water in the world, but a little extra care never hurts!
Whether you're hoping to sell your home in the near future or planning to stay in it for years to come, these innovations will improve your quality of life in various ways. Now we just need to figure out a self-cleaning option!